FREQUENTLY ASKED QUESTIONS
Is a deposit required?
---
Yes! I require $100 prior to all photo sessions. Nothing is booked or set in my calendar until the deposit is paid, therefore, your desired time slot is up for grabs.
---
What happens if I have to cancel or reschedule a shoot?
---
If you need to cancel your shoot your retainer fee will NOT be refunded. If you reschedule your shoot the retainer will go toward the cost of the rescheduled shoot. Please give at least one week notice of any cancelations or rescheduling. As always communication is key, so please also keep me updated with any scheduling concerns.
---
How long does it take to edit the photos?
---
Once you have selected your favorites it generally takes about 2 - 3 weeks to complete. If you have a time constraint, please let me know and I will do my best to get the final images to you in a timly manner.
---
Can you provide raw, unedited files?
---
I do not provide unedited files. I spend many hours editing photos so that they are fitting to my personal brand. Also, It is important to me that photos delivered to you express the creative decisions I make and match my personal style.
---
Is there a travel fee?
---
For any travel within Lewis County there is no travel fee, however if you would like me to travel farther that Lewis County, a travel fee may apply.
---
Do you provide printed images?
---
I sure do! Please mention this as an option when we chat. There are many options and I am happy to guide you and asnwer any questions about design and pricing.
---
Do you create custom Videos?
---
Yes, I do. In addition to photos I create custom videos for businesses, events, family or personal use. The video below won first prize recently as part of the UP Coalition of Lewis County Video Contest. To inquire about about creating a video for you please contact me at 315-313-3185.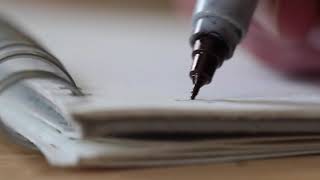 ---
---